Kühtai between Ötztal and Sellraintal in Tyrol
Austria's highest resort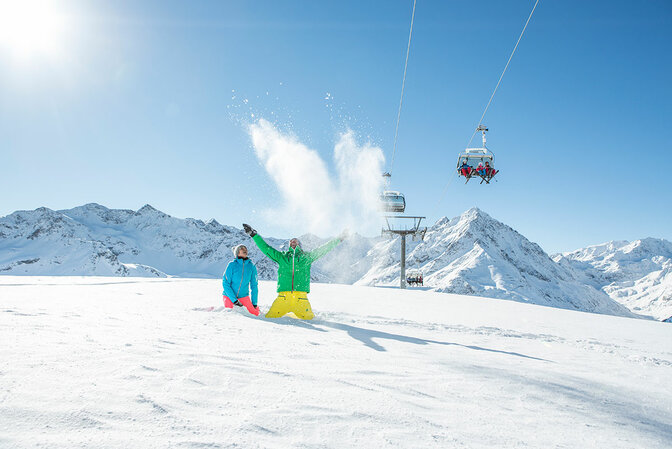 Vacation in Kühtai in winter
Winter vacation in Kühtai, Austria's highest resort

The fact that guests of the Tyrolean ski resort of Kühtai are particularly keen to reach high altitudes is not just a rumor - after all, the village of 12 souls is situated at an impressive 2,020 meters above sea level, making it Austria's highest-altitude resort, and only half an hour's drive from Innsbruck.

And because in the former "Chutay", as it was still called in the 13th century, mountain and village are very close together, guests are also spared long distances from the hotel to the ski slope: Just get out of the house, strap on your skis and into the white pleasure! A total of almost 40 kilometers of ski and snowboard slopes in top condition and - at an altitude of over 2,000 meters above sea level - with a 100 percent snow guarantee from December to May are waiting to be skied right outside the hotel door.

Skiing and snowboarding in Kühtai

The most beautiful thing about the Kühtai ski area with its total of 12 lifts, however, is that there are no waiting times at the lifts here - no wonder with a total transport capacity of 16,000 people per hour. Those who also like to turn night into day on the two planks can indulge in night skiing on Kühtai's slopes every Wednesday and Saturday thanks to 10,000 volts of powerful lighting. The 2.5-kilometer-long, well-lit toboggan run also provides variety at night and guarantees night owls carefree fun while tobogganing in Kühtai.

All those who prefer to be off the slopes will certainly find the right tour among the varied touring options; with a length of one to six hours, many of Kühtai's trails and ski tours lead into the mountain solitude, the highest up to 3,000 meters. Those who nevertheless prefer to seek winter sports locomotion on gentler terrain should stick to the groomed cross-country ski trails. But the best way to get to know the region's extraordinarily beautiful mountains is to embark on a snowshoe hike or simply relax on the cleared snowy trails during a leisurely winter hike. By the way: Children feel especially at home in Kühtai because many offers - from the ski schools to the kindergarten - are tailor-made for young families.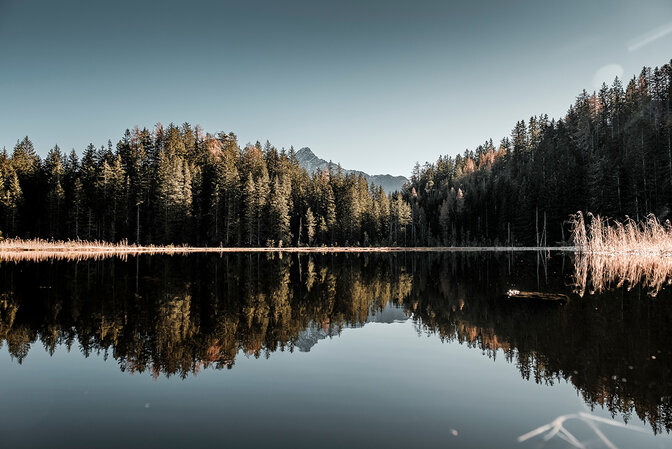 Vacation in Kühtai in summer
... snow is guaranteed in winter, and summer stands for relaxed relaxation, freedom from pollen and countless hiking opportunities. Stand above things at 2,020 meters! Kühtai has remained what it has always been: a winter and summer sports resort where vacation, relaxation and the guest are the focus. Relaxed and honest.

Wonderful accommodation options in all categories from guesthouses in the Ötztal to the four-star S hotel await the guest with tailor-made offers: from sports packages, the apartment with self-catering to the all-inclusive Ötztal family vacation, our tourism professionals in Kühtai have the right thing ready for every visitor! The resort is beautifully situated on the highest point between the Sellrain Valley and the Ötztal Valley. The experience of light and space, freedom and air, nature and security combine to create a very special atmosphere. Ideal for families - you can not get lost, all slopes and paths lead back to the village, the tree line is far below, everything is open and clear.

Become friends of hiking

Enjoyment of physical exercise, love of nature, longing for tranquility and much more.....
Alpine rose blossom time (end of June/beginning of July) when the slopes all around are bathed in bright red. Countless hikes lead directly through the splendor of the blossoms. The DREI-SEEN-BAHN four-seater chairlift operates continuously from the end of June to the end of September from 9.00 to 16.30.


Breathe healthy in the Kühtai from 2.000 meters

Sun, purity and relaxation above 2,000 meters. Crystal clear air, purest spring water, the best food, hiking, biking, Kneipp - POLL-FREE! A well-dosed high-altitude vacation can bring amazing improvements for a whole range of illnesses. The good climate is beneficial for high or low blood pressure, respiratory diseases, sleep disorders, permanent stress, circulatory problems and of course for allergy sufferers and asthmatics.